Tag: Web Design
Building websites, as I do quite often.
Did you know I draw?
Tags: Doodling, Natural One, Web Design,
Before I forget to write about it here, Pennyverse! First Pennyverse story of the year! A fairly good omen, in my eyes…
Tags: Pennyverse, Rhythm Games, Web Design,
This probably shouldn't have been as big a project as it was, but whatever. Do you fancy animated Neopets icons?
Tags: Neopets, Web Design,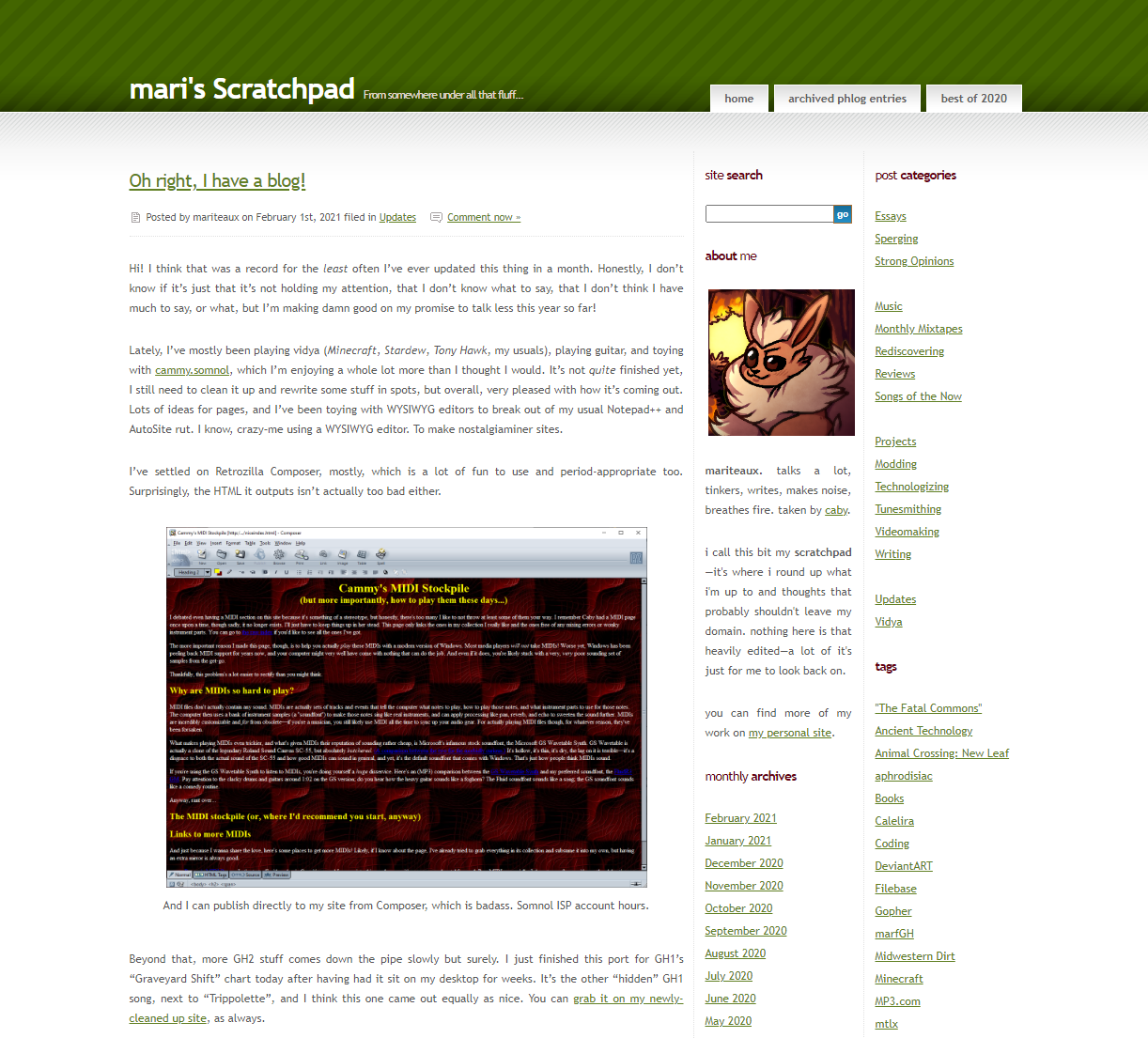 Small update–a new color scheme for the blog for the upcoming season!
Tags: Web Design, WordPress,
Hi, is this bit working?
Tags: Web Design,
Stories are all moved over and come in three flavors each now. Think that's all the mari.somnol stuff ported…
Tags: Web Design,
Man, you know when you realize you haven't updated your blog in over a week?
Tags: Rhythm Games, Web Design,
How delightfully tropical.
Tags: Ancient Technology, Web Design,
So I haven't quite shut off entirely, but I've been trying to keep it light. Here's me checking in.
Tags: Web Design,
The final bit I wanted out of Misery Inspires, an archive of 15 years worth of interviews, is live.
Tags: NoFEMBR, Web Design,